"The world leaders in the leisure industry trust Xtraice: Disneyland and the Peninsula Hotel Chicago."
The best theme park in the world and one of the most emblematic hotels in the USA have chosen the best synthetic ice to offer their clients a unique and exciting experience. Disneyland Paris opted for an ecological Xtraice rink to replace their conventional ice rink and is located the facilities of Hotel New York.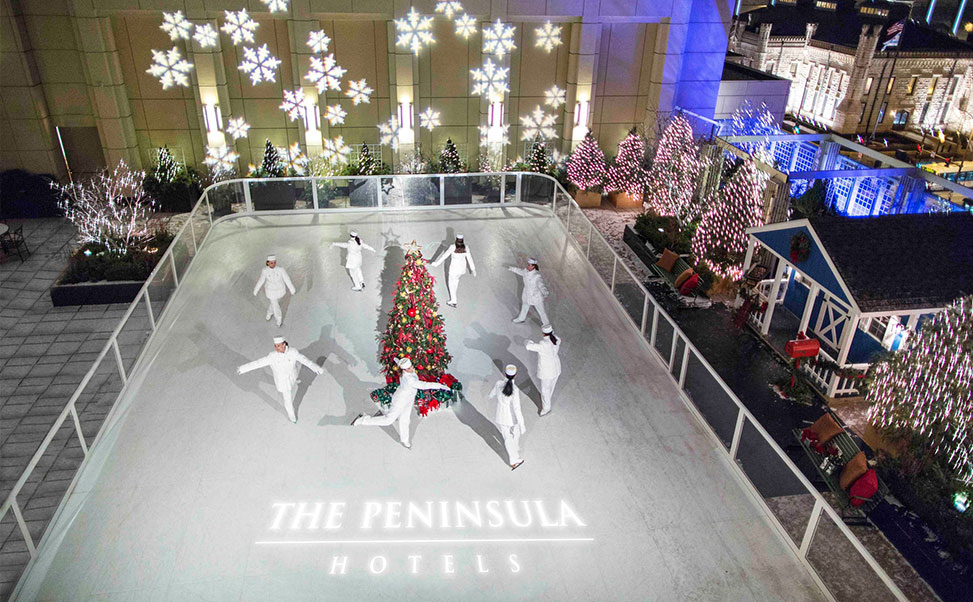 Record rinks; the highest skating rink and the largest skating rink in the world both carry the Xtraice brand name.
Our synthetic ice rinks not only survive but thrive in environments where conventions ice rinks are impractical or impossible. The famous rink on the 94th floor of the John Hancock Tower (over 300m high) and the gigantic 1,858m2 skating rink in Tokinosumika Japan are examples of the vast diverse applications of our synthetic ice rinks.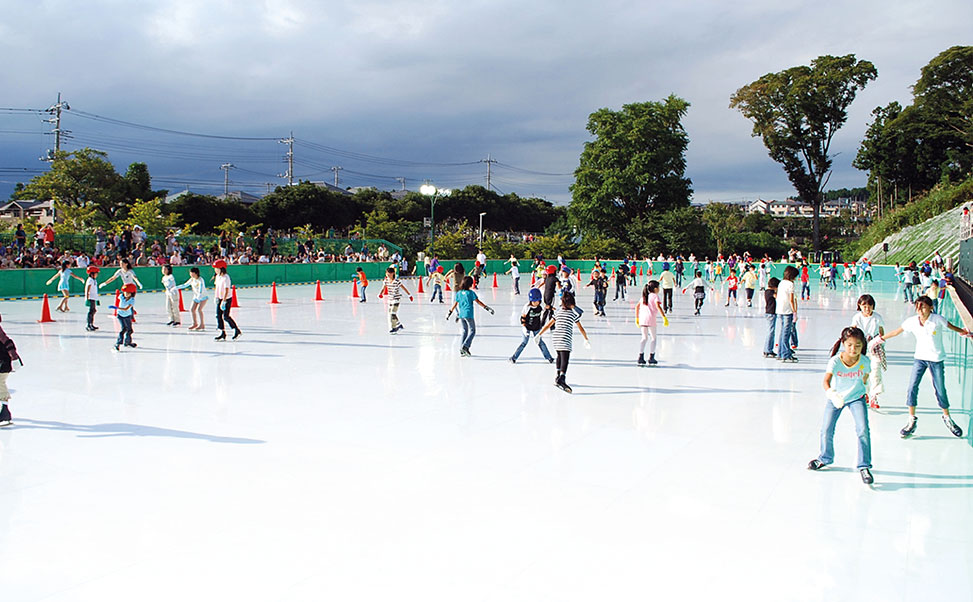 A chocolate skating rink is an strong example of the versatility of Xtraice's synthetic ice rinks and of our team's commitment to each client's needs.
Xtraice rinks, apart from being ecological, they are completely customizable. An example of this is the rink that was installed in a cocoa factory in Brazil. Our client wanted their visitors to be able to ice skate while surrounded by the aroma of the chocolate factory on a chocolate coloured ice rink manufactured to their specifications.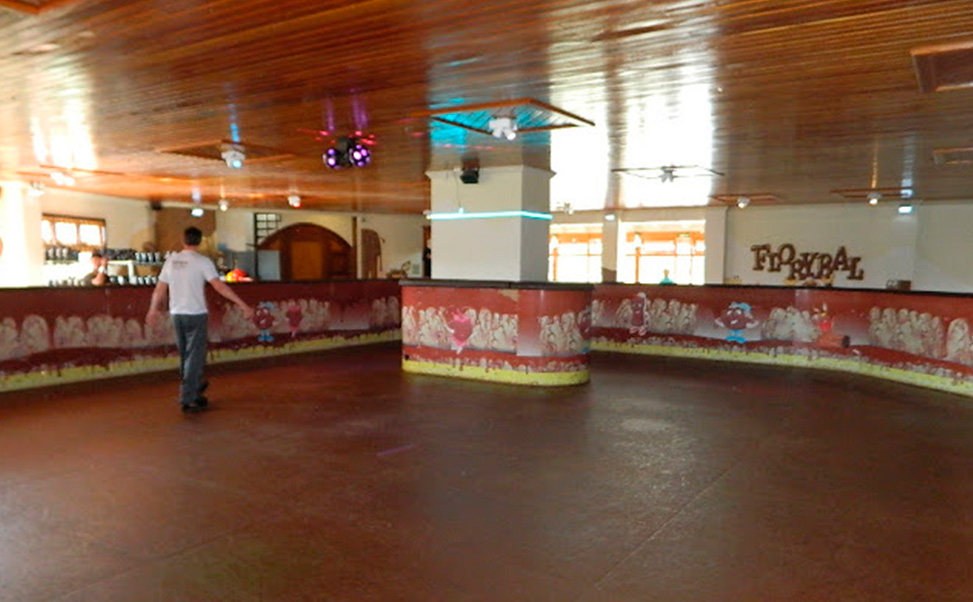 Closely linked to the hockey world in North America, NHL teams like the Detroit Red Wings and the Florida Panthers rely on Xtraice
Xtraice also shines in the sports world. The Florida Panthers have one of our synthetic ice rinks to train and the Detroit Red Wings installed an Xtraice ice rink for their "Hockeyville" festival, a popular annual event of the hockey world.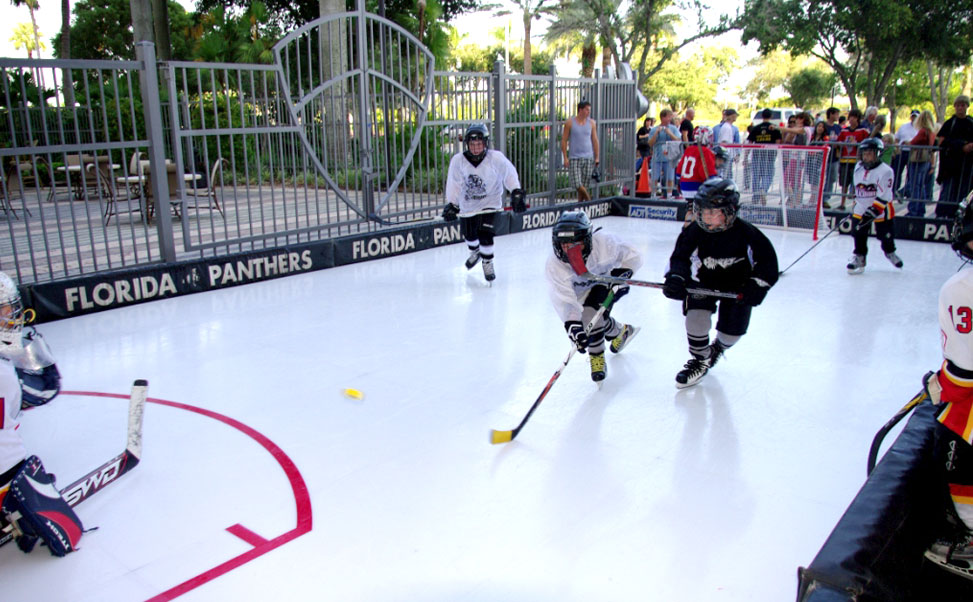 Olympians like gold medalist Javier Fernández and Surya Bonaly recommend Xtraice.
The most decorated female figure skater in the world, Surya Bonaly, has an Xtraice rink in her home, and Spanish ice skater Javier Fernández, two-time world champion and six-time European champion always recommends us on his TV appearances. We have collaborated with Javier on three programmes in front of packed crowds, providing him with the highest quality material that his level of skating demands.
Icons of the world of hockey such as Bauer or NHL all-star Aaron Ekblad also trust Xtraice synthetic ice for training at home.
Bauer, the most distinguished brand in hockey, has chosen to install Xtraice synthetic ice rinks in their two new Bauer "Own the Moment" locations and the NHL superstar Aaron Ekblad chose Xtraice to get the best backyard ice rink for training at home.
Xtraice makes stands out with ingenious products like interactive curling or the synthetic ice slide
Xtraice offers experiences that go beyond just ice skating. With constant R&D investment, Xtraice is committed to launching new products that allow clients to differentiate themselves and attract a large influx of clients.