"Grote namen van de toeristische sector vertrouwen in Xtraice: Disneyland en het Peninsula Hotel in Chicago."
Grote namen van de toeristische sector vertrouwen in Xtraice: Disneyland en het Peninsula Hotel in Chicago. Het beste themapark ter wereld en een van de meest vooraanstaande hotels in Amerika hebben de voorkeur gegeven aan onze ijsbanen om meer vermaak te bieden aan hun bezoekers. In Disneyland Parijs is de conventionele ijsbaan, bij het hotel New York, vervangen voor het synthetische ijs van Xtraice.
Twee records: de hoogste en de grootste ijsbaan ter wereld zijn opgezet door Xtraice.
Een ijsbaan van Xtraice kan op bijna elke locatie geïnstalleerd worden, waar het met kunstijs niet altijd mogelijk is. de hoogste ijsbaan ter werld, in het bekende John Hancock Centre in chicago, is gelegen op de 94e verdieping van het gebouw. en één van de grootste ijsbanen ter wereld is door xtraice aangelegd in de plaats tokinosumika, japan, met een schaatsbaan van 1.858 m2.

carnaval van Rio de Janeiro | Cirque du Soleil: De grootste internationale evenementen hebben geen twijfel: met Xtraice maken ze het verschil!

Het beroemde Cirque du Soleil heeft een van zijn meest gerenommeerde shows over de hele wereld uitgevoerd op een Xtraice ijsbaan. En wie kent het carnaval van Rio de Janeiro niet? Tijdens het befaamdste carnaval ter wereld, kwam in het Sambódromo een ijsbaan van Xtraice langs.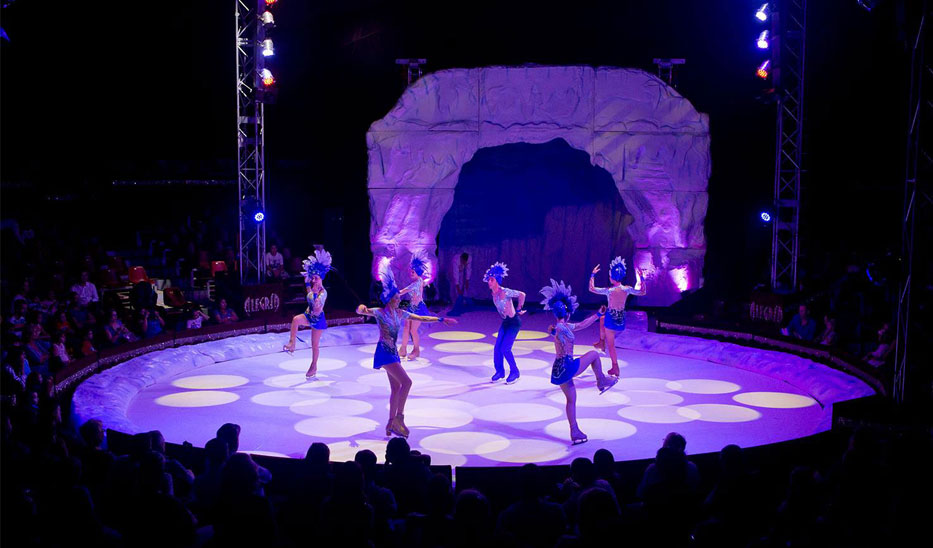 Een ijsbaan van chocolade, een voorbeeld van de veelzijdigheid van ons ecologische ijs en van de klantgerichtheid van Xtraice.
Een Xtraice ijsbaan is, behalve ecologisch, een baan die op maat gemaakt kan worden. Een voorbeeld hiervan is de baan die werd geïnstalleerd in een Braziliaanse cacaofabriek. Onze klant wilde zijn bezoekers laten schaatsen, omringd door de geur van chocolade op een ijsbaan speciaal gemaakt in de kleur van chocolade.
In de Amerikaans hockeycompetitie, teams van de NHL, als Detroit Red Wings en Florida Panthers gebruiken Xtraice voor trainingen.
Xtraice kan zich ook in het professionele hockey meten. De Florida Panthers hebben een synthetische ijsbaan om op te trainen. En de Detroit Red Wings hebben een Xtraice ijsbaan gebruikt tijdens het  festival "Hockeyville", een fameus jaarlijkse evenement binnen de hockeywereld.
Olympische medaillewinnaars Javier Fernández en Surya Bonaly bevelen Xtraice aan.
De meest bekroonde kunstrijdster ter wereld, Surya Bonaly, schaatst thuis op een ijsbaan van Xtraice. En de Spaanse kunstrijder Javier Fernandez, tweevoudig wereldkampioen en zesvoudig Europees kampioen, beveelt ons altijd aan tijdens zijn televisieoptredens. Zo heeft hij in drie shows (opgetreden) met een grote kijkdichtheid opgetreden, dankzij de garantie en kwaliteit van het synthetisch ijs van Xtraice. 
Bekende voorbeelden uit de hockeysport zoals het sportmerk Bauer of de sterspeler Aaron Ekblad vertrouwen op het synthetische ijs Xtraice om thuis te trainen.
Bauer, het sportmerk bij uitstek voor ijshockey, heeft ervoor gekozen om een Xtraice ijsbaan aan te leggen in twee nieuwe winkels "Own the Moment". NHL-superster Xtraice als ijsbaan om thuis op te trainen.